The real estate landscape is constantly evolving, influenced by a myriad of factors ranging from economic conditions to societal shifts. Bahria Town, a renowned name in the world of real estate, is no exception to this phenomenon. This planned community in Pakistan has been a beacon of luxury, offering top-notch facilities and a premium lifestyle. To keep pace with the ever-changing real estate market, it's vital to stay informed about the latest trends in Bahria Town. In this blog, we'll take a closer look at the current and upcoming real estate market trends for Bahria Town.
Growing Demand for Smart Homes
As technology continues to permeate every aspect of our lives, the demand for smart homes is also on the rise in Bahria Town. Modern homeowners are seeking integrated systems that offer convenience, security, and energy efficiency. Features like home automation, climate control, and advanced security systems are becoming standard in new developments, adding to the allure of Bahria Town properties.
Sustainability and Eco-Friendly Living
Moreover, The global trend towards sustainability and eco-friendly living is making its mark in Bahria Town's real estate market. Buyers and developers are increasingly focusing on green building practices, energy-efficient designs, and the use of eco-friendly materials. This not only benefits the environment but also contributes to lower utility costs for residents.
Mixed-Use Developments
Mixed-use developments are gaining popularity in Bahria. These projects also integrate residential, commercial, and recreational spaces within the same community. The convenience of having everything from schools to shopping centers within walking distance is a significant attraction for buyers. It fosters a sense of community and a vibrant lifestyle.
Rise in Co-Working Spaces
In Bahria Town, there is a big increase in co-working spaces because of remote work and the gig economy. Developers are recognizing the need for well-equipped and stylish co-working areas to cater to the growing number of professionals working from home. This trend is helping transform Bahria Town into a hub for entrepreneurship and innovation.
The Appeal of Gated Communities
Gated communities continue to be a popular choice for homeowners in Bahria. The emphasis on security, privacy, and exclusivity is driving the demand for properties within these communities. As a result, developers are continually working to enhance the security infrastructure and amenities within these neighborhoods.
Urban Farming and Community Gardens
A surprising but welcome trend in Bahria Town is also the growing interest in urban farming and community gardens. Residents are recognizing the importance of self-sustainability and the joy of growing their own produce. Developers are also incorporating spaces for gardening and farming within the community, fostering a sense of community and self-sufficiency.
Investment Opportunities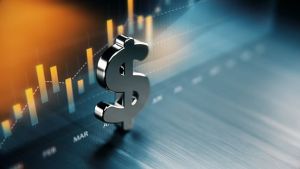 Bahria Town is not just a haven for homeowners but also for investors. The real estate market here offers significant investment opportunities, especially in emerging areas within the town. Investors are attracted by the potential for high returns on their investments and the promise of continuous development and appreciation in property values.
However, Bahria remains a shining star in Pakistan's real estate market, continually adapting to the evolving demands and trends of modern living. As the desire for smart homes, eco-friendly living, mixed-use developments, and other contemporary amenities increases, Bahria Town is poised to meet these expectations. For those seeking a luxurious and forward-thinking lifestyle, Bahria Town is a real estate market that promises both enduring value and a bright future. Whether you're looking to invest, settle down, or simply stay informed, Bahria Town's real estate market is a fascinating realm of possibilities.
Visit Avenue5International for the latest real estate news and blogs.
Visit Times Square & The Dunes Mall for our project information.