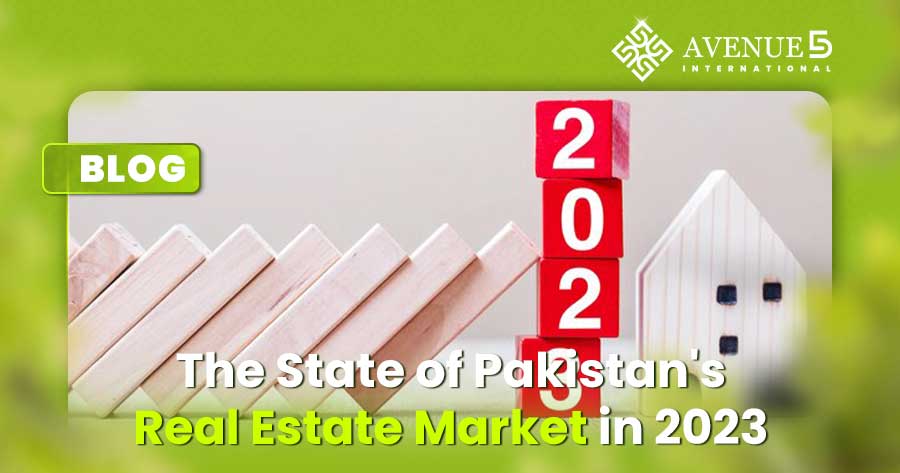 The State of Pakistan's Real Estate has also experienced its fair share of ups and downs over the years. As we step into 2023, it's essential to take a closer look at the current state of Pakistan's real estate market. However, This blog aims to provide an overview of the key trends, challenges, and opportunities that define the real estate landscape in the country.
Residential Sector
The residential real estate sector also remains a significant part of Pakistan's property market. In 2023, it is witnessing a mix of dynamics.
Urbanization
Pakistan's urban population continues to grow, driving demand for residential properties in major cities like Karachi, Lahore, and Islamabad. As more people move to cities for better job prospects and living conditions, the need for housing units, both affordable and upscale, has increased.
Affordable Housing
The government's initiatives to promote affordable housing projects, such as Naya Pakistan Housing Program, have gained traction. These schemes aim to provide housing options to low and middle-income groups, which is a positive development for the real estate sector.
Luxury Market
Despite the focus on affordable housing, the luxury real estate market also thrives, catering to high-net-worth individuals who seek upscale properties, often in gated communities.
Commercial Sector
The commercial real estate sector in Pakistan is also undergoing transformations:
Office Spaces
The COVID-19 pandemic accelerated the adoption of remote work, affecting the demand for office spaces. However, many businesses still require physical offices, especially in major business hubs like Karachi's Clifton and Lahore's Gulberg areas.
Retail Sector
The retail real estate sector faces challenges due to the rise of e-commerce. Shopping malls are adapting by integrating entertainment and dining options to lure customers.
Industrial and Warehousing
As e-commerce and logistics expand, the demand for industrial and warehousing spaces has increased. The development of logistics and industrial parks is a noticeable trend in 2023.
Challenges
Several challenges persist in Pakistan's real estate market:
Regulatory Environment
The regulatory framework for real estate transactions needs further improvement to ensure transparency and protect the interests of buyers and investors.
Infrastructure
The need for better infrastructure, including road networks and utilities, is crucial for the development of remote or less-developed areas.
Property Documentation
Property documentation remains a challenge, with many transactions still conducted informally, which can lead to disputes.
Economic Stability
The real estate market is closely tied to economic stability. Any significant fluctuations in the country's economy can impact property prices and demand.
Opportunities
Despite the challenges, there are opportunities in Pakistan's real estate market:
Technology Integration
The adoption of real estate technology, such as online property listings, virtual tours, and blockchain-based transactions, can improve transparency and efficiency.
Green Real Estate
Growing environmental consciousness presents opportunities for sustainable and eco-friendly real estate projects.
Foreign Investment
Pakistan is actively seeking foreign investment in its real estate sector, offering incentives to attract international investors.
Infrastructure Development
Infrastructure projects, such as the China-Pakistan Economic Corridor (CPEC), can open up new areas for real estate development.
In 2023, Pakistan's real estate market presents a mix of challenges and opportunities. While regulatory improvements and infrastructure development are needed, the market continues to evolve to meet the demands of urbanization, technology integration, and changing consumer preferences. Whether you're an investor, developer, or homeowner, staying informed about these trends is essential for making informed decisions in Pakistan's real estate market.
Visit Avenue5International for the latest real estate news and blogs.
Visit Times Square & The Dunes Mall for our project information.